About the Podcast
Brought to you by Google's People + AI Research team, this podcast is an introductory guide to some of the nuts-and-bolts of building machine learning systems.
A writer and a software engineer engage in an extended conversation as they take a hands-on approach to exploring how machine learning systems get made and the human choices that shape them. Along the way they build competing tic-tac-toe agents and pit them against each other in a dramatic showdown!
This is a podcast for anyone, from curious non-techies to developers dabbling in machine learning, interested in peeking under the hood at how people make and shape ML systems.
About your Hosts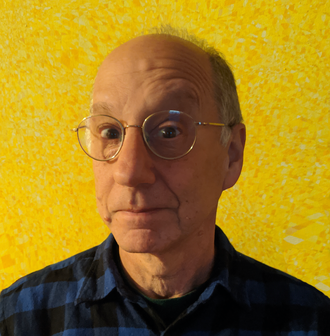 I've been writing about how tech affects our ideas since before the Web was born, most recently as a writer-in-residence at PAIR. While I am hobbyist programmer, my background is in academic humanities: I was a philosophy professor many decades ago, and those interests and instincts stayed with me when I went into tech. Most recently I've been a senior researcher at Harvard's Berkman Klein Center, and co-director of the Harvard Library Innovation Lab. My latest book is Everyday Chaos, and there's more about moi here and here.
I'm a software engineer at Google Research where I work at the intersection of machine learning, visualization and human-computer interaction as part of the PAIR team.
Recently I've been working on TensorFlow.js, a machine learning libary for the web that can run right in your browser! Prior to working in the field of machine learning I focused primarily on data visualization, you can see other kinds of projects I've worked on here.
Watch the results
See Yannick and David's trained agents play against each other, in tic-tac-toe or tic-tac-two!
Credits
Hosts: Yannick Assogba, David Weinberger
Production: Rebecca Salois, Erik Johanson
Editing: Bryan Gordon
Additional thanks to Shannon May for art direction, Nikhil Thorat for our theme music and to the PAIR team for their support.